La Centrale's 967 square feet space is available to rent for events such as launch parties, auctions, assemblies, conferences, discussion panels, lectures, etc., when it is not occupied by an exhibition. La Centrale cannot rent its space for events bearing similarities to its regular programming (exhibition or performance evening) since they are scheduled by its committees *.
Unfortunately, La Centrale is not wheelchair accessible.
La Centrale can provide the following services:
A space that can accommodate a maximum of 75 people
The loan of up to 60 chairs and up to 2 large tables
The lease of speakers, a microphone and a video projector (for any other need of furniture or accessories, see with the person in charge)
*The tenant is responsible for applying for a liquor license from the Régie des alcools, des courses et des jeux du Québec at least two weeks before the event if alcoholic beverages are being served or sold.
Contact us to find out if your event is eligible: developpement@lacentrale.org or at 514-871-0268
*See our rental policy for more details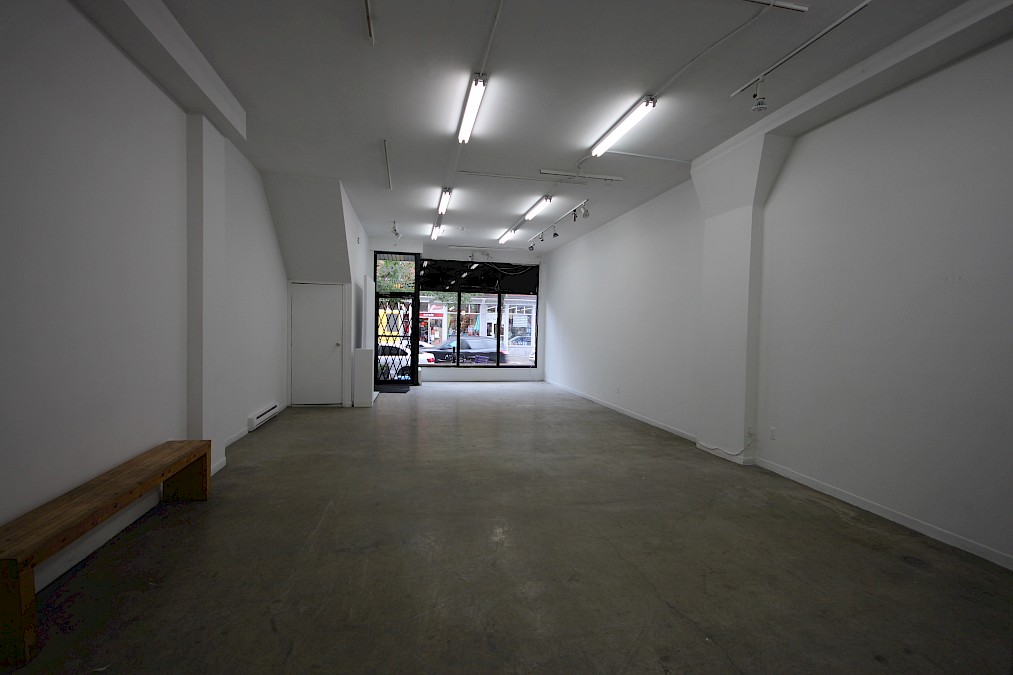 RENTAL PRICES
(between 8 a.m and 10 p.m*)
MEMBER
Half day (4h) : 320$
Full day (8h) : 640$
Extra hour: 100$ /h
NPO
Half day (4h) : 440$
Full day (8h) : 880$
Extra hour: 137,50$ /h
PRIVATE
Half day (4h) : 600$
Full day (8h) : 1200$
Extra hour: 200$ /h

*The centre must close at 10 p.m