La mathilde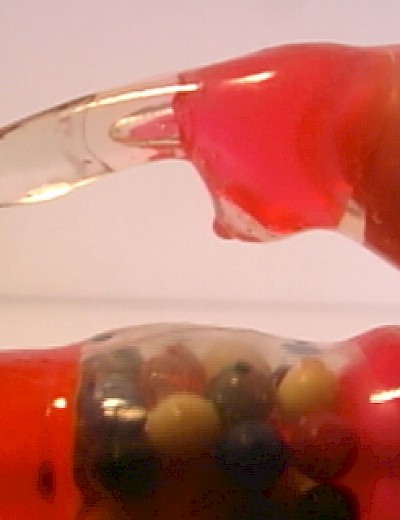 Biography
Mathilde Geromin aka Lamathilde est une artiste de vidéo-performance-son, qui vit et travaille à Montréal. Après des études de cinéma, une maîtrise en linguistique, Lamathilde retourne à ses premières amours l'image et le son. Son travail porte sur l'identité à travers le genre et la sexualité.
Ce qui l'intéresse : avoir des idées au départ si minoritaires qu'elles sont hors du champ de vision, hors débat, tout le jeu consiste à rendre ces sujets visibles et à en faire des sujets d'étonnement et de questionnement.
Faire sortir ces idées de l'anonymat et les populariser, toujours avec humour pour prendre la distance nécessaire, toujours en musique pour sentir les corps vivants en mouvement rythmique. C'est un jeu de montage et de point de vue. Une mise en avant du quotidien évident et trop souvent invisible.
Depuis 1999, son travail (installations/performances/vidéos) a été montré dans différents festivals et galeries à travers le monde. Entre autres Pink Screens – Brussels, Festival des films gais et lesbiens – Paris, London Lesbian & Gay Film Festival , Mix Festival – New York.
www.lamathilde.com
Gallery
There is nothing to display at the moment.
Events
There is nothing to display at the moment.
Videos
There is nothing to display at the moment.
Audio
There is nothing to listen for the moment.