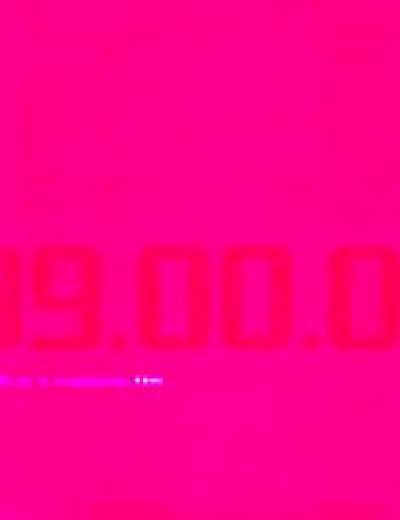 Release :
120 pages, illustré
32,50$, prix des membres 30$
© La Centrale 2001
ISBN 2-89091-195-0

This purchase can only be done in person.                             If you want further details, please write   to developpement@lacentrale.org 
PINK LINK OU LA PROPOSITION ROSE
Pink Link ou la proposition rose est une publication réalisée dans le but de faire rayonner le travail des femmes qui ont exposé à La Centrale en 1999-2000 et en 2000-2001. L'ouvrage contient des textes théoriques, des projets d'artistes et des entrevues. Il inclut également un « cahier spécial » consacré à la 4e édition du Mois de la performance, ainsi qu'une page ressource incluant les coordonnées de quelques centres d'artistes, festivals et événements voués aux femmes artistes à travers le Canada.
Mettant en vedette les œuvres
99-00
Lignes de fuite de Nicole Jolicoeur et laura jeanne lefave par Suzie Larivée
Darkwood de Dara Gellman et Leslie Peters
Machines festives de Simone Jones, Diane Landry, Paméla Landry, Marla Hlady et Diane Morin par la commissaire de l'exhibition, Paméla Landry
Ces petits noms de Murielle Dupuis-Larose par Sonia Pelletier
Life Tests de Su Rynard par Peggy Gale
Terreurs intimes de Christine major par Anne-Marie Ninacs
By Any Means de Larissa Fassler par Annie Martin
Through the Looking Glass de Thirza Cuthand par Chantal Molleur
Empire Line and Fluid Space de Antonia Hirsch par Sylvie Fortin
Hum de Millie Chen
Le fil d'Ariane de Aude Moreau par Colette Sparkes
Dragons et dragonnes de Fabienne Laserre par Véronique Lord
00-01
Space Contains No Threats de Lisa Hecht par Lori Waxman
Kingdom(s) de Jennifer McMackon par Jenifer Papararo
Cross-Ply de Yechel Gagnon
Lame de fond par de Gabrièle Fontana
A Day in the Life de Cheryl Pagurek par Karen White
Roadwork de Caroline Langill
Le Bonheur des femmes par Louise Déry
Conceptions de Diana Lynn Thompson
Programmation vidéo de Christiane Patenaude, Andrée Préfontaine et Laurel Swenson par Christine Redfern
Crown / Dropout deMindy Yan Miller par Susie Major
Nos vieux papiers / Transformance Papers de Susanne de Lotbinière-Harwood
Cahier spécial: La 4ième édition du Mois de la Performance