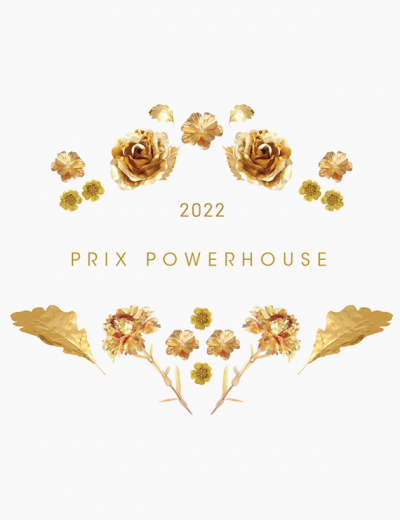 PRIX POWERHOUSE 2022
La Centrale galerie Powerhouse is happy to announce that Maria Ezcurra and Winnie Ho have been selected as the two laureates of the Prix Powerhouse 2022!
The PRIX POWERHOUSE is a 10 000$ biennial recognition award shared between two Montréal artists to celebrate their artistic journey. It is destined to mid-stage and established artists who contribute in a significant way to Montréal's cultural life. This award honours artists who continue their work by remaining committed in their approach. The award is in line with La Centrale's mandate to promote feminist artistic practices and to support underrepresented artists in dominant cultural institutions. The centre is a platform for contemporary art carried by feminisms, intersectionality and social justice. For more details on the Prix Powerhouse, see the About section.
The two $5,000 recognitions will be awarded at a ceremony at La Centrale, which will take place on the evening of the opening of the laureates' exhibition, Body actives, Material transforms, on April 6th, 2023. The exhibition will run from April 6th to May 4th, 2023 and the award ceremony in the presence of the artists will be held at La Centrale on Thursday, April 6, from 5:30 to 8:00 pm.
For more details on the exhibition and ceremony, see the programming section.
Maria Ezcurra is a Latina-Canadian artist, educator, and mother living in Tiohtià:ke/Montréal. She has participated in numerous exhibits and has developed and facilitated diverse public, participatory and community art projects in diverse contexts. She holds a PhD in Art Education from Concordia University and has taught art in various universities and organizations in Mexico and Canada. She currently is a course lecturer at McGill and Concordia Universities. She is a founder member of Intervals Collective. Her areas of research are the cultural power of personal objects, the gendered embodiment of dress and textiles, memory, identity, belonging and immigration.
Winnie Ho (Superhova) is an interdisciplinary dance artist and curator who was born in Hong Kong and currently lives in Tiohtià:ke (Montreal). Her recent works are influenced by her intersectional identities as a queer-Chinese-diasporic-working class-immigrant. Her passion in working in experimental and DIY structure and spaces has led her to create immersive installations and performances in various festivals in Europe and North America. She was the recipient of the 2017 Danceweb Scholarship Program at Impulstanz Festival in Vienna. In addition, from 2020-2023, Winnie has been the co-curator with Justin De Luna for Studio 303's programming of Queer Performance Camp Festival, which is also supported by Theatre LaChapelle and the MAI (Montréal, arts interculturels).
We thank our esteemed jury: Diane Gistal (founder and executive director of Nigra Iuventa, cofounder of Black Joy MTL, independent cultural producer and curator), My-Van Dam, (general co-director & programming at La Centrale galerie Powerhouse, multidisciplinary artist), Camille Larrivée (executive and artistic director of MAI (Montréal, art interculturels), artist, independent curator, writer and art worker).
Follow us on Facebook and Instagram to stay informed about the Prix Powerhouse !
La Centrale wishes to acknowledge the generous contribution of an anonymous donor who made this award possible.