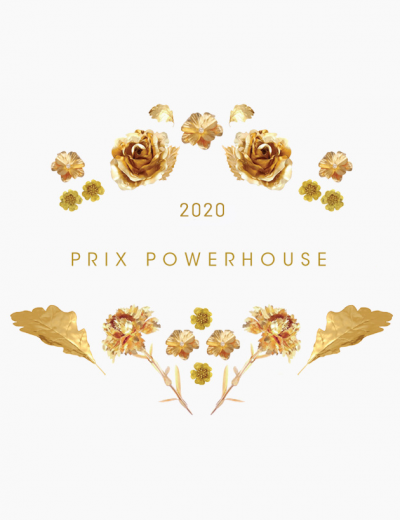 Exhibition visible from La Centrale's window display from November 20 to December 12, 2020
Workshop with Shanna Strauss on Thursday, November 26th at 6:30 pm
Workshop with Jenny Lin on November 28th at 3 pm

PRIX POWERHOUSE 2020
We are wary, we are weary, Prix Powerhouse 2020 Winners Exhibition
from November 20 to December 12, 2020
La Centrale galerie Powerhouse is proud to present the exhibition We are wary, we are weary by visual and transdisciplinary artists Jenny Lin and Shanna Strauss as part of the 7th edition of the Prix Powerhouse, from November 20 to December 12, 2020.
This exhibition presents works made in response to the pandemic, the current political climate and the movement for racial justice and equity, from the perspective and experiences of the artists as Black and Asian people. We are wary, we are weary is a window exhibition presented by La Centrale at 4296 St-Laurent Boulevard, between Marie-Anne and Rachel Streets.
Prix Powerhouse 2020 Award Ceremony
November 20, 2020 at 6:30 pm
The community is invited to discover the artists and two of the Prix Powerhouse's jury members on Friday, November 20, 2020 at 6:30 p.m. during the launch of the awards video.
Online Workshops
November 26 and 28, 2020
Strauss and Lin will offer online workshops related to their artistic practice.
During her workshop "Working with found wood" on Thursday, November 26th, 2020 from 6:30pm to 8pm, Shanna Strauss will present different techniques she uses when working with found wood, such as photo-transfer, wood burning and wood carving.
To learn more about Shanna Strauss' work, visit her website: www.shannastrauss.co/
Facebook Event
Jenny Lin's "Narrative Zines" workshop will take place on Saturday, November 28th from 3 to 4:30 pm. The artist will demonstrate how to make some of these folded sheet zines and also touch on how to lay out content within these formats.
To learn more about Jenny Lin's work, visit her website: www.jenny-lin.ca/.
Facebook Event
The highly anticipated Prix Powerhouse is a bi-annual $10,000 prize awarded to two artists who identify as women or gender minorities, in recognition of their artistic careers and their contributions to Montreal's cultural life.
La Centrale galerie Powerhouse would like to thank everyone who submitted nominations for this edition, the nominated artists, the members of the jury, and the generous contribution of an anonymous donor, making this award possible.
If you have any questions about the Prix Powerhouse, please contact Jessica Côté, Coordinator - development, membership, special programming at developpement@lacentrale.org